It's not just about taking great photos, it's truly the full experience! Customer service from start to finish is so important! Find the photographer who has a record of taking care of their clients, respects them, and does their job well from start to finish….
Many of these are email replies I have gotten from some super amazing clients who know how to make a photographer feel good :). I love my job and when I send off your gallery, it's a happy feeling and my goal is to blow you away. When you tell me it does, that's just the icing on the cake 🙂
---
Jodi, You did it again!  We absolutely love these photographs and think it's awesome how you were able to capture our family so well!  It so funny how different our family feels now with two and how different these pictures feel – but we love them just as much as the first.  We appreciate all that you do.  I hope you never stop taking photographs of families – you have a gift!
Many thanks, Ashton F.
---
Jodi has an exceptional eye in creating family and children's pictures. We have used her multiple times, including the birth of my daughter, which was also turned into a video collage. That photography session has an extra special meaning as my husband was also terminally ill at the time. Those pictures and that video hold the most precious moments of our lives together as a family, and I am eternally grateful.  Recently, she re-photographed my children, along with my stepson.  Again, her work was exceptional.  She was able to capture the sweet personalities of each and the love between them. Thank you Jodi for your gift in photography and for beautifully representing the love in a family. Anna L.
---
We are so happy with our final pics!!! I have had so many compliments from friend, family and even strangers! Thanks for capturing our heart and soul …..Jodi you are truly gifted!!!! Barb S.
---
Jodi, You've done it again! I think I love each year more than the last if that's even possible!  They are amazing – Thank you so much for all these beautiful pictures – it was nearly impossible to choose for our Christmas card! Wishing you a merry Christmas and can't wait for a 2023 session already! Jenna 
---
I first discovered Jodi when my family was eagerly awaiting the arrival of our son. We knew we wanted newborn photos, but didn't want the typical baby props and poses. We were drawn to Jodi's minimalist style with newborns that allowed every little wrinkle and cute expression to be captured. During our newborn shoot, she was very attentive to baby's needs and allowed us to "go with the flow," making sure that nothing was forced. As a very new first time mom, I also felt very comfortable having her swaddle him and make him comfortable as she continued to shoot him. When we received our photos, we were over the moon with the quality (and quantity!) Jodi produced for us. Couldn't be happier! So much so, we wanted her to shoot our family photos a few months later. Our one specific request was that we time our shoot for when the azaleas were in full bloom in downtown Charleston. Jodi knew which park locations were of interest to us and scouted the locations in the weeks leading up to our shoot to make sure we timed it perfectly with the azaleas. Again, her level of attention to detail helped deliver a high quality experience, as well as countless photographs that captured this very special moment in time for my family. And the flowers were poppin'! Now, my biggest problem is deciding which photos to share on social media without overwhelming my friends with all the cuteness!  — Kimberly M.
---
Jodi, Those pictures are absolutely beautiful!! We are  so excited and can't wait to see the rest. This was exactly what I wanted….you are a true talent!! We've already got folks asking about you and im being very selfish about it….don't want to share…lol…but i realize that everyone should have the opportunity to see their love ones through your lens!!:-) Thank you so much for capturing my little Mama-sita the way you did – so glad I found you. Thank you! Mary D.
---
"We saw the preview and it is cute cute cute. I just want to let you know how easy you made it for us, no stress at all even when the shoot was on the morning of our departure. Little Asher kept talking about you and referring to you as 'Jie-Jie', that's big sister in Mandarin…I think you had him charmed :)" Chloe D.
---
Thank you so much for everything!! You are so fantastic and we will always find a way to get get down to Charleston and have Pics with you!! Thank you thank you! Always so much fun with you!! Mimi C.  
---
Thank you so much for the beautiful photos! We love them and will cherish them forever. Warm wishes, Emily
---
"You did an incredible job, and I will truly treasure the pictures forever. I can't tell you how many friends and family members told us that you took some of the best newborn pictures they had ever seen." Ashley M.
---
I just keep looking at these pics!!! They are so great!!! Thank you once again for capturing my precious one. You always exceed my expectations!!! Jessica C.
---
"Jodi, These are absolutely wonderful! The movement, the color, the expressions that are so characteristic of each of us … so amazing you caught it all! There are so many photos we love that we are having a really hard time choosing the few to hang on our wall. You really have some great talent to get shots like this from such up-and-down rambunctious toddlers (and their semi-tired parents)!
Thank you again! " Mikel P.
---
"OMG these are amazing!!!! Seriously great great work. So many precious moments captured. I'll make sure to submit a raving review soon. And yes-see you soon." Ashton H.
---
I will tell you, we have done family photos for  10 years now and I love these more than any of the other sessions by far!!! Thanks again! Carol K.
---
The photos are amazing! Thanks so much for photographing our family and being especially patient to capture those wonderful dog/baby moments! We had so much fun looking through the photo gallery and can't wait to share them. Molly
---
We are so pleased with your beautiful photos. You really are talented and we can't wait to spend more time looking through them. And to have you capture our son, when he's born. Thank you! Jessica N.
---
BLOWN. A. WAY! Thank you from the bottom of my heart. You have given my family and me a precious gift.  Clarissa D.
---
"I just wanted to thank you SO much for the wonderful experience and the beautiful pictures! The canvas is gorgeous, and I was so surprised to get that print of the picture we had to let go of! Michael is so thrilled! We are so glad we had the opportunity to work with you, and we'll be contacting you around April for a fun 1 year shoot with L!"  Liana A.
---
We have downloaded the photos tonight, thank you so much, we love them!!! Sorry it's taken me a while – I wanted to have the time to sit down and really look at them and it's been busy since coming home. 
There are so many photos that capture what our family of three is about! Can't wait to get some of them up on the wall at home. 
Thanks so much again Madeleine D. …from the UK
---
Thank you for the beautiful pictures!! We love them & it was so fun to work with you!!Patty
---
Jodi,  Got the gallery… I love them !!! 
They came out beautiful. I am very happy with them. Thank you so much for capturing a very special time in our family's life… truly priceless.
---
"Jodi!!! I can't even begin to tell you how much I LOVE this canvas. It made me cry. Also, the book you brought us is truly amazing! I can't wait to share it all with our family and friends. You truly have an amazing gift of photography :)…thank you, thank you, thank you! Ashley R.
---
"OH MY GOODNESS!!! I LOVE LOVE LOVE them!!! You have been incredible. I canNOT believe you managed to get such great pictures of Ethan being Ethan. I love it! And Addi Kate….oh my goodness, you captured her sweet, squishiness so well. Her little face and those blue eyes melt my heart everyday, but to have it in pictures now so I can always look at them, will be awesome."  Ashley S.
---
Thanks so much again! Got the gallery today and have been enjoying looking over it again and again. Can't wait to get some printed they are amazing.
Thanks for them all, you were wonderful!
Danielle D
---
LOVE LOVE LOVE all the pictures. Thanks again for everything! Preena B.
---
I just wanted to say that the photos turned out lovely, as always! Thank you so much!! I really appreciate your time and effort! C'Anne
---
Wow- I love them!  Thank you, thank you, thank you so much for all of your patience with us and capturing our Alannah so well (even if she was grumpy! hehe- if you weren't told, you would never know!) Kyra P.
---
I am so in love with the sneak peeks! How you can get any good pictures from all that chaos is beyond me! Thank you so much. Shannon Y.
---
Jodi took extreme care in taking our pictures.  She was fantastic getting just the right angles and understanding the importance of these pictures.  Our friends are in a sensitive situation, not only did Jodi understand this, but her art reflected that care.  Jodi did a fantastic job.  She just photos naturally and the videos were an added touch that was so special.  Harper will treasure the photos of her and her father forever. THANK YOU SO MUCH!! Allison H.
---
I just wanted to let you know that I am so in love with the photos from our session. That trip, that day was so healing and life changing. I feel like there has just been such a shift in my emotions and my attitude. For the first time in a long time I feel genuinely happy. I look at these photos and remember what a beautiful day it was and just how strongly I felt Cooper's presence while we were there. I know that he is in these photos with me and I will treasure them forever. Thank you so much for this incredible gift. Ashley W.
---
Thank you SO MUCH for the wonderful pictures! I can't believe you got so many good ones since he cried so much haha 🙂
I'll let you know as soon as we're ready for the next milestone session.
Thank you so much again, I really appreciate it! Lytle F.
---
We are so thrilled with the photos – really beautiful! Once he can walk we'll schedule a family shoot:) Kaili R.
---
 In literal tears looking at all of these. And the video.. seriously?? Amazing!! Thank you so much for capturing my sweet girl so naturally- I will definitely be in touch for a cake smash session come July 🙂 Brittany M.
---
"Awesome and very talented. Jodi was so kind and patient with our new little baby. She made us very comfortable and made sure we got all the shots we had discussed. She captured a truly wonderful time in our lives and we'll have these photos forever. Thank you Jodi!"  Laura M.
---
 I just returned from travel and was able to review all the pictures from our recent session in more detail. Thank you so much! They all look awesome. I am extremely happy with them. You are a very talented photographer.  Yanice K.
---
"Jodi did a great job! I was worried we wouldn't get a lot of good shots due to my 2 year old being uncooperative, but Jodi was patient with her and got so many great shots."  Kim O.
"We just looked through all the photos and we are in love!!! Thank you for capturing our sweet family! " Kelly K.
---
Customer service is so important to me and as your photographer, I want to make sure when you get your gallery, your emotions will be stirred just like all these people above and my goal is truly to blow you away! If you've been happy with the entire experience, please leave me a review on google, thumbtack, wherever, or you can just email it to me to post here. Thank you all so much, I love doing this and hope to continue to for many years to come! xo Jodi
Features:
    Best Newborn Photographers in Charleston2016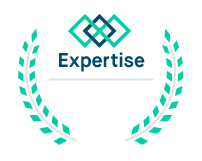 Best Newborn Photographers in Charleston 2018